Facebook "Gives" 10K To Promote The Rosary?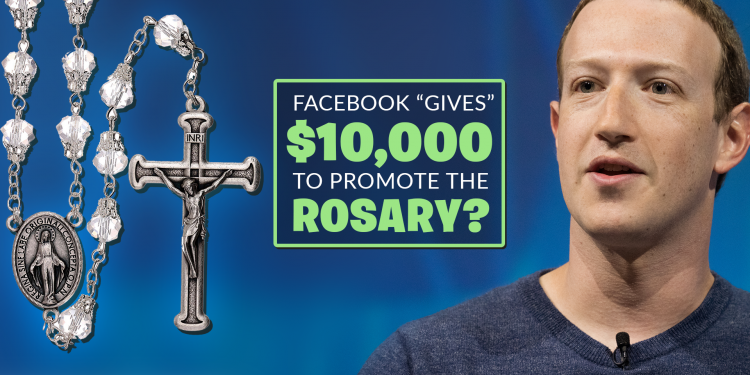 Is Facebook giving 10K to promote the Rosary? Yes, but indirectly and only IF… the minority helps make it happen by the end of this year. Will you be "The Minority"? You will also receive some pretty awesome perks as well (More on that below)
Let me explain: Facebook is offering select Facebook pages $10,000 if these participating pages can get 500 NEW subscribers in 60 days. It's ONLY $4.99 a month. (Cost may vary outside of the U.S.) MOST IMPORTANTLY: as a subscriber you will get access to some amazing content and perks.
SMALL SACRIFICE FOR GREAT CAUSE
If you think you can give up something like one "nice cup of coffee" or one "meal eating out" and use these funds to subscribe and help us reach our goal that would be amazing. If after one month you decide to cancel your subscription, your subscription would still be counted towards our goal. WE ARE NOT encouraging you to subscribe and unsubscribe. We believe the perks you will get are worth it. However, like any other subscription and as the Facebook text mentions, you can cancel anytime.

Now I don't know about you, but I personally would LOVE to see Facebook Funds used to promote the Rosary. How about you?
Our Facebook page "Pray The Rosary ~ PrayTheRosary.com" has been invited to participate in the 500 subscribers challenge. If we reach 500 and receive the 10K we are going to use these funds to continue to promote the Rosary. In this way Facebook's 10K will be used to promote the Rosary, thus they will be indirectly "giving " 10K to promote the Rosary.
ONE SERIOUS PROBLEM
We MAY NOT actually get these funds because the majority reading this will not respond and subscribe, for many different reasons. These people may believe in the Rosary and want it to be promoted but simply assume "others will help make this happen." or "I will do it later" and then maybe forget and our goal will not be met. Consequently there will be no 10K from Facebook to promote the Rosary. The majority simply won't respond. So let me kindly ask you today…
WILL YOU BE THE MINORITY?
Will you be the minority and respond right now? Will you give a few minutes of your day and small small chunk of change (only $4.99) and help us reach this goal? If we receive these funds from Facebook then we can have a massive impact for truth, goodness and beauty online. Will you help us to continue to touch hundreds of thousands and millions online each year with the love of Christ and His Blessed mother?

Last year with our Rosary broadcast online we reached over 35 Million minutes of view time. Each Rosary had an average of over 200K views, and many of them got into the millions.
CAN WE DO IT?
If we can rally enough Rosary lovers to help us reach our goal, with these funds from Facebook we are going to purchase a new much needed editing suite and server dedicated solely to running 24/7 LIVE Rosaries as well as other devotions and prayers that will be created with the new editing suite. Can we rally you, a rosary lover, and count on your help as a part of the minority?
AWESOME PERKS
Remember First and foremost we are asking you to subscribe because you are going to get some exciting content that will benefit your soul. As a subscriber you will get access to "Holy Chats" which is a "fireside" live chat where we read and discuss topics from great spiritual writings.
DUC IN ALTUM
You will also get access to our Brand New show called "Duc In Altum" which is latin for "Out Into The Deep" based on when Jesus asked Peter to cast his nets out into the deep for a catch. On this show we will be chatting with great leaders, who through their work, have cast their nets into the deep and are impacting many lives. (See below our "future guests")
SHORT AND SWEET
Our shows are intentionally produced short so they are easy to fit in life's busy schedule.
You have proven one thing so far. You are the minority. Most readers might not even make it this far into the text. You have. Will you now persevere to the final step and give just a few minutes of your time and subscribe today and become a Rosary Supporter? We are DAYS AWAY from the deadline to meet our goal. The end of the year is fast approaching. "With God: All things are possible." However, God gave us Free Will and sometimes He asks for our "Yes" to make great things happen. Can we count on your help my friend to make this great thing happen?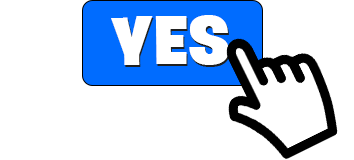 ↓ Ready... Set... SHARE! ↓