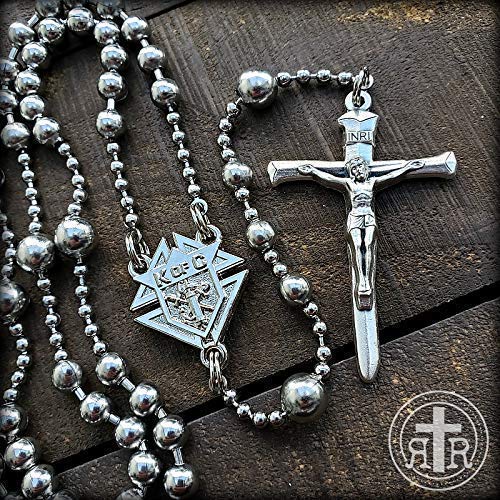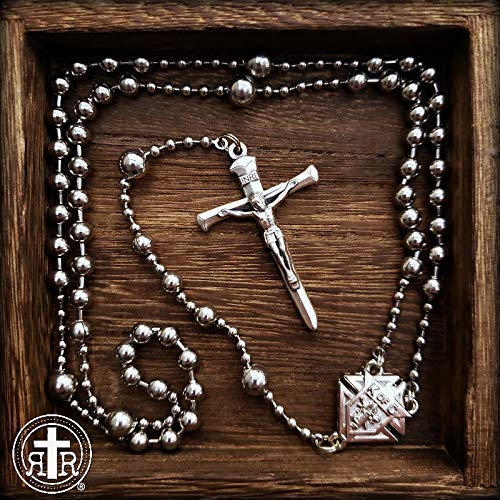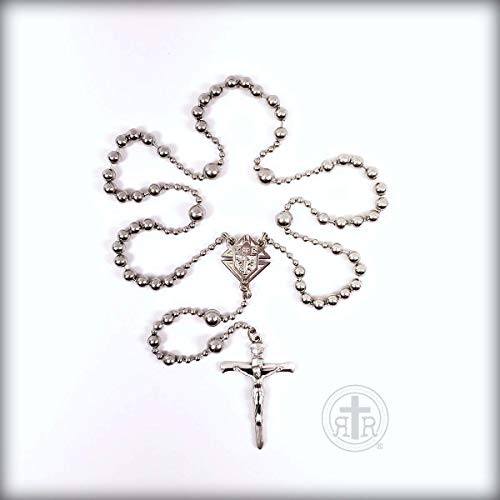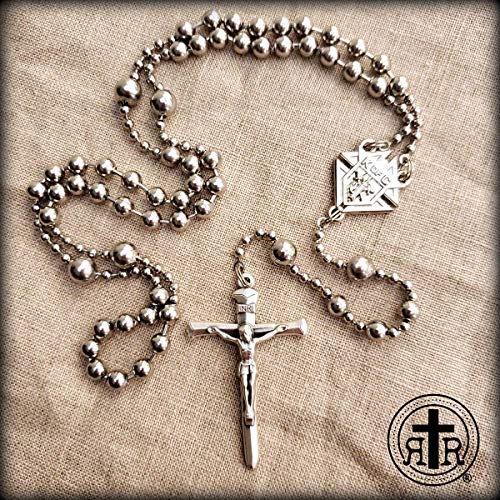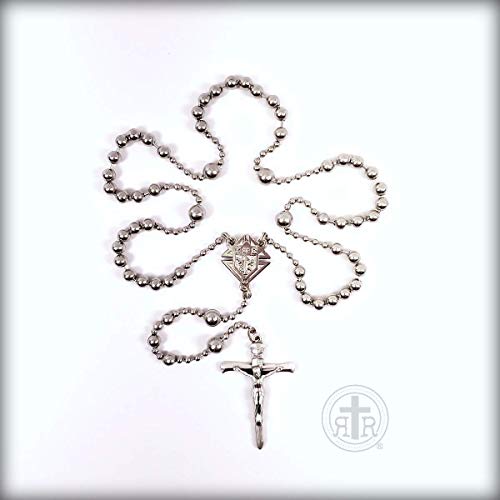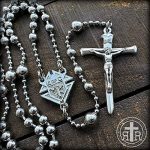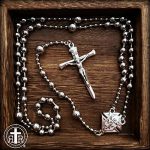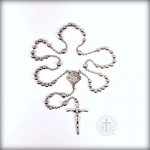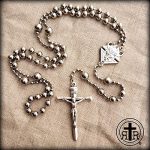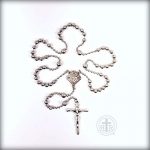 Knights of Columbus Rosary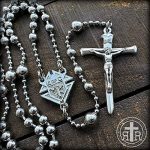 Knights of Columbus Rosary
$44.99
$44.99
Officially Licensed and Sponsored by the Knights of Columbus, this Rosary will a welcomed weapon in the hand of any Knight who loves Our Lady.
Description
Knights of Columbus Rosary
Officially Licensed and Sponsored by the Knights of Columbus
– Historical 1916 WWI Service Combat Rosary design handmade in our studio in California since 2012.
– New design more closely resembling the actual antique WWI rosaries
– Slightly larger Our Father beads help to aid in meditative prayer
– Beautiful Silver color Chain is no-tangle and no-rust.
– Very Strong 💪Rugged Construction.
– Exclusive KofC Centerpiece medals with Crucifixes imported from Italy.
– WWI Battle Beads have heavy duty double split ring connectors.
– Includes a very functional pocket-sized tin for extra protection or storage.
– We ship extremely fast, often within hours of your order!
– Check out the 5-star ⭐⭐⭐⭐⭐ reviews for our WWI Battle Beads!
This compact all metal rosary is rugged, functional, and portable. It has a meaningful history, as it is a replica of the government service combat rosaries issued to soldiers, sailors, and flying aces during WWI and WWII.
We have closely duplicated the original vintage rosaries. This new design has slightly larger Our Father beads which aids your meditative prayer. They are very durable, do not tangle, and are easy to carry in your pocket. Beads are brass with silver patina which do not rust and have a nice weighty feel to them.
At 21″ long, they can be worn under your shirt. WWI Battle Beads have an exclusive Knights of Columbus Centerpiece and traditional Italian 3 Nail Crucifix.