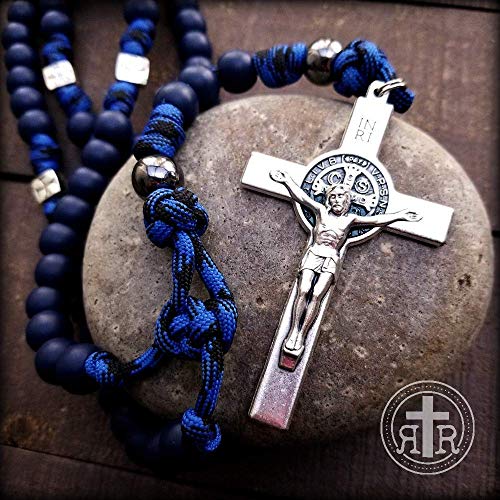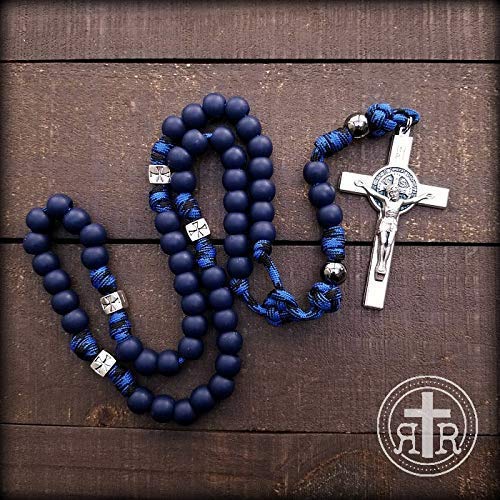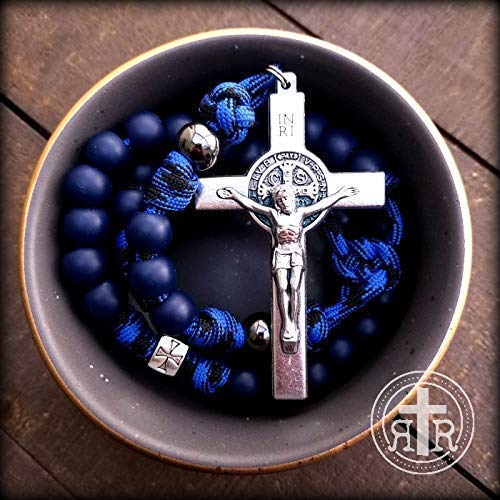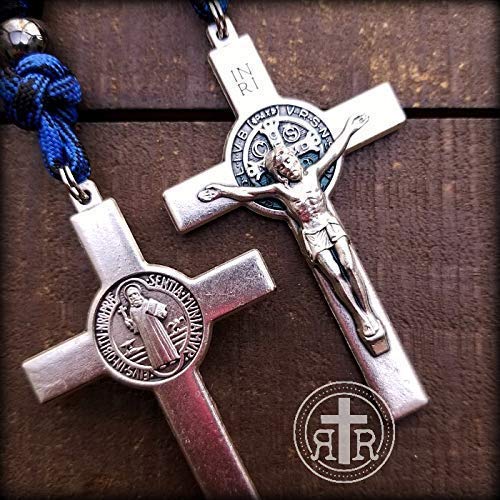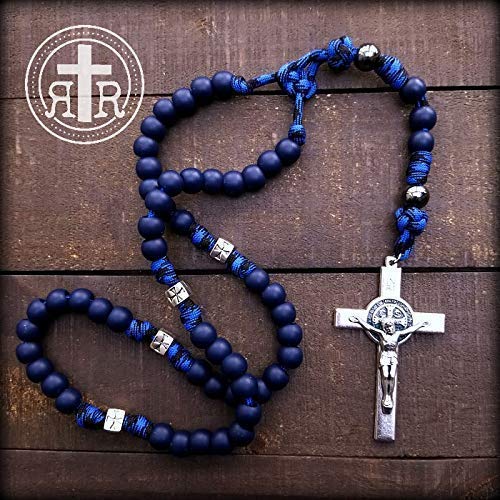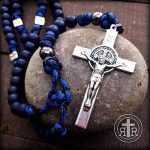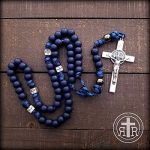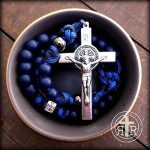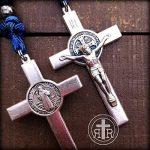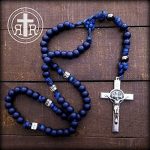 Blue Paracord Rosary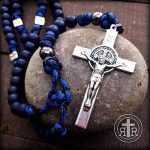 Blue Paracord Rosary
$49.99
$49.99
This strong and durable Paracord Rosary will be a powerful sword in your hand.
Description
An Original Paracord Rosary
– Genuine Military Paracord in Blue and Black
– Large Antique Silver finish St. Benedict Crucifix
– Extremely strong and rugged – no breaking
– Matte Blue, Strong, acrylic resin beads
– Silver metal Cube Our Father beads
– Split rings for strength = no lost Crucifix
– Tight, Even, Celtic knotting
– Includes a drawstring carry pouch
This is an Original  Paracord Rosary handmade in our workshop in Northern California. This rosary makes a powerful statement in the deep blue colors representing Mary, Truth, Power, and Good Health. It's a good choice for anyone in law enforcement, but works well for someone who is a First Responder, EMT, Navy, Airforce, etc. Or maybe like us, you just love Blue!
It feels strong and weighty in your hands and tough enough for everyday carry. The beads have a bit of movement so you can easily keep track of your Hail Marys even when wearing tactical gloves. This is a great choice for anyone that wants a manly, strong, rugged, durable, rosary.
This paracord Rosary is also great for anyone that has trouble manipulating the traditional jewelry type delicate rosary beads.

Our sincere prayer is that with Our Lady's loving intercession and grace, each rosary will provide peace, comfort, strength, and hope to those seeking the Lord's will.