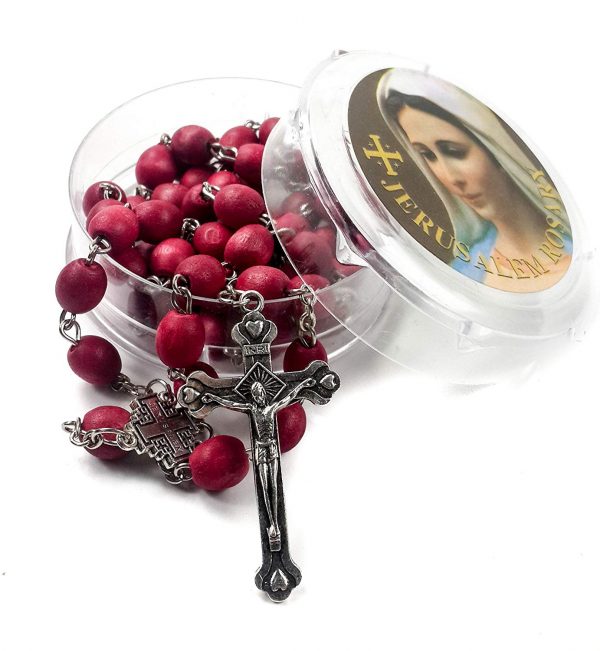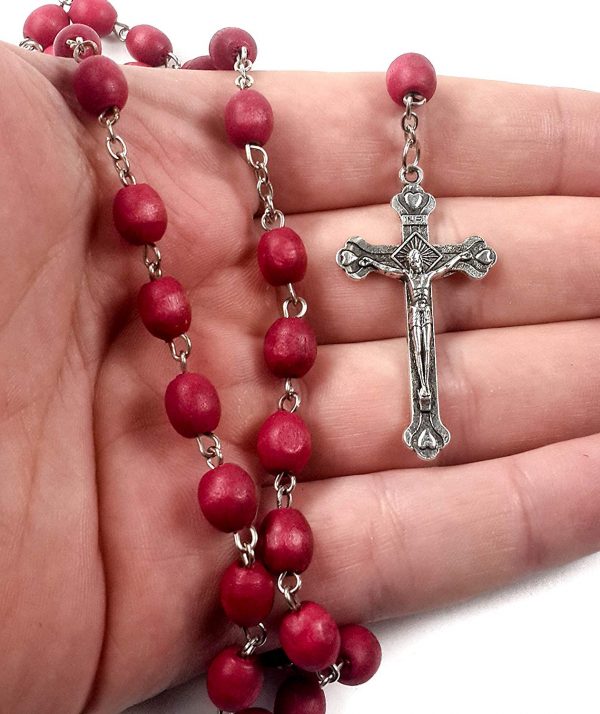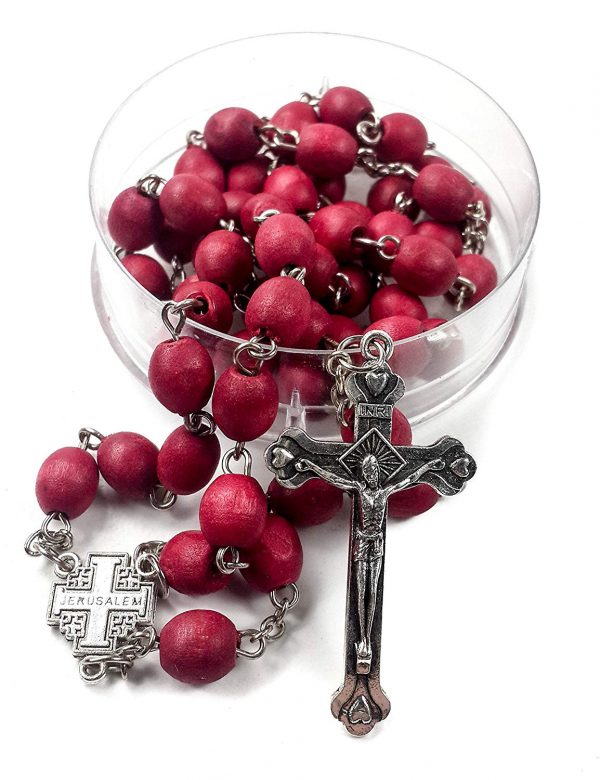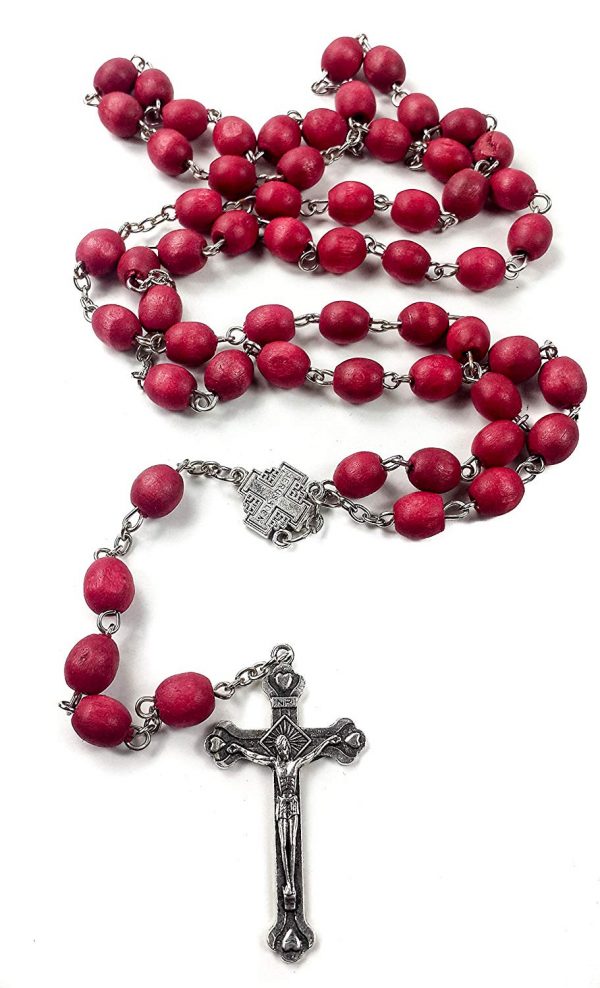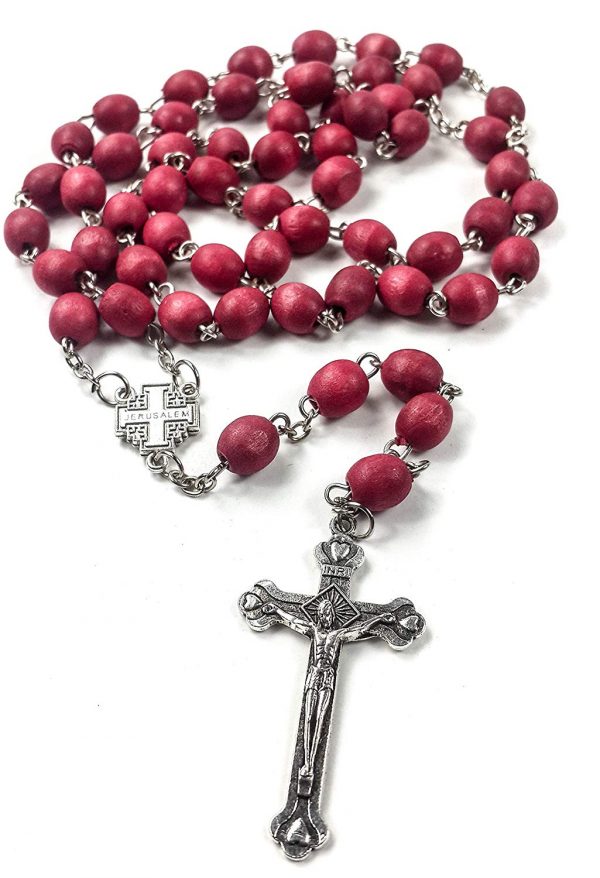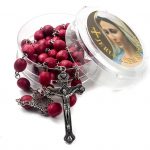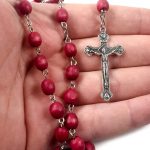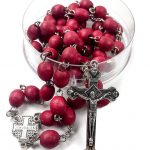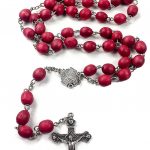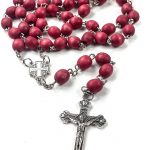 Rosary Petal Scented Rosary ~ (Smells Like Roses)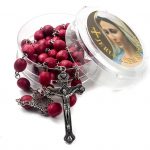 Rosary Petal Scented Rosary ~ (Smells Like Roses)
Let the smell of Roses from this Rosary remind you of Our Lady and her presence with you as you Pray using this Holy Rosary.
Description
Beautiful Silver Plated Devout Catholic Cross Petal Red Rare Carved Beads Long Beaded Necklace Chain Cross Rosary From Holy Land Makes a great gift for family members and close friends.

Size: Cross (H X W): 4 cm x 2.5 cm / 1.6″ x 1″ rosary length: 44 cm / 17.3″

Carved from genuine rose wood.

Jesus crucifix with Jerusalem cross medal

DON'T MISS YOUR CHANCE TO HAVE A SMALL PART OF HOLY LAND IN YOUR HOME!