First Saturday Devotion & Promises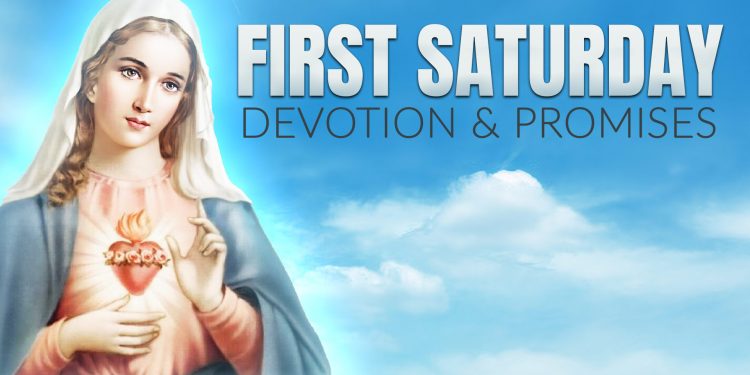 What if you could console the Sorrowful and Immaculate Heart of Mary?  What if Mary promised to be at your side at the hour of your death with ALL THE GRACES NECESSARY FOR SALVATION because you chose to console her heart? This is exactly what the 1st Saturday Devotion is about.
The Five First Saturdays devotion is one of the principal points of the Fatima message. It centers on the urgent need for mankind to offer reparation and expiate for the many injuries that the Immaculate Heart of Mary suffers from the hands of both impious and indifferent men.
On the First Saturday during 5 Consecutive Months, the Devotion consists of:
Going to Confession,
Receiving the Sacrament of Holy Communion,
Saying five decades of the Rosary,
Meditating for 15 minutes on the mysteries of the Rosary.
Here is one 15 minute meditation on one of the mysteries to help you this month.